H&M
Design of a loyalty platform for H&M employees
H&M is one of the largest fashion retailers in the world.
Each Christmas all the staff in Spain and Portugal receive discounts as a thank you gift. But when the Covid-19 pandemic happened, the original printed coupons had to be reconsidered. A month before Christmas, H&M approached us in need of a swift solution.
We designed and developed hmfamilyandfriends.com, a mobile-first reward platform for all their staff and suppliers. Users could easily access their discount coupons, redeem them in any H&M store or online, and digitally share them with friends and family via Whatsapp and Messenger. We combined a very intuitive interface design with a robust back-end, email service and web architecture (100% uptime). And we did it all in three weeks.
The platform and the interface design were an instant success amongst the staff, and we are delighted H&M have asked us to manage the platform every year since then.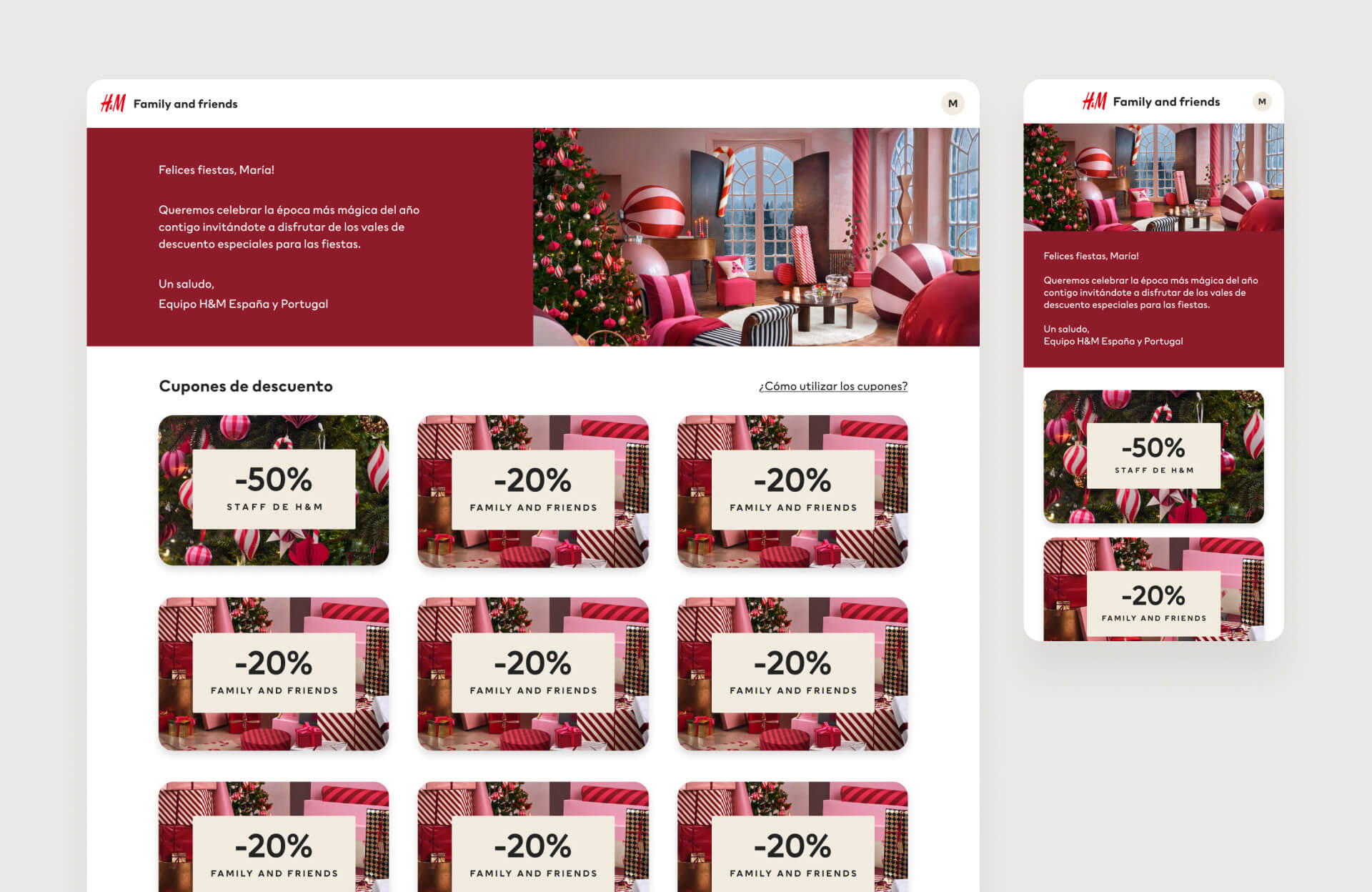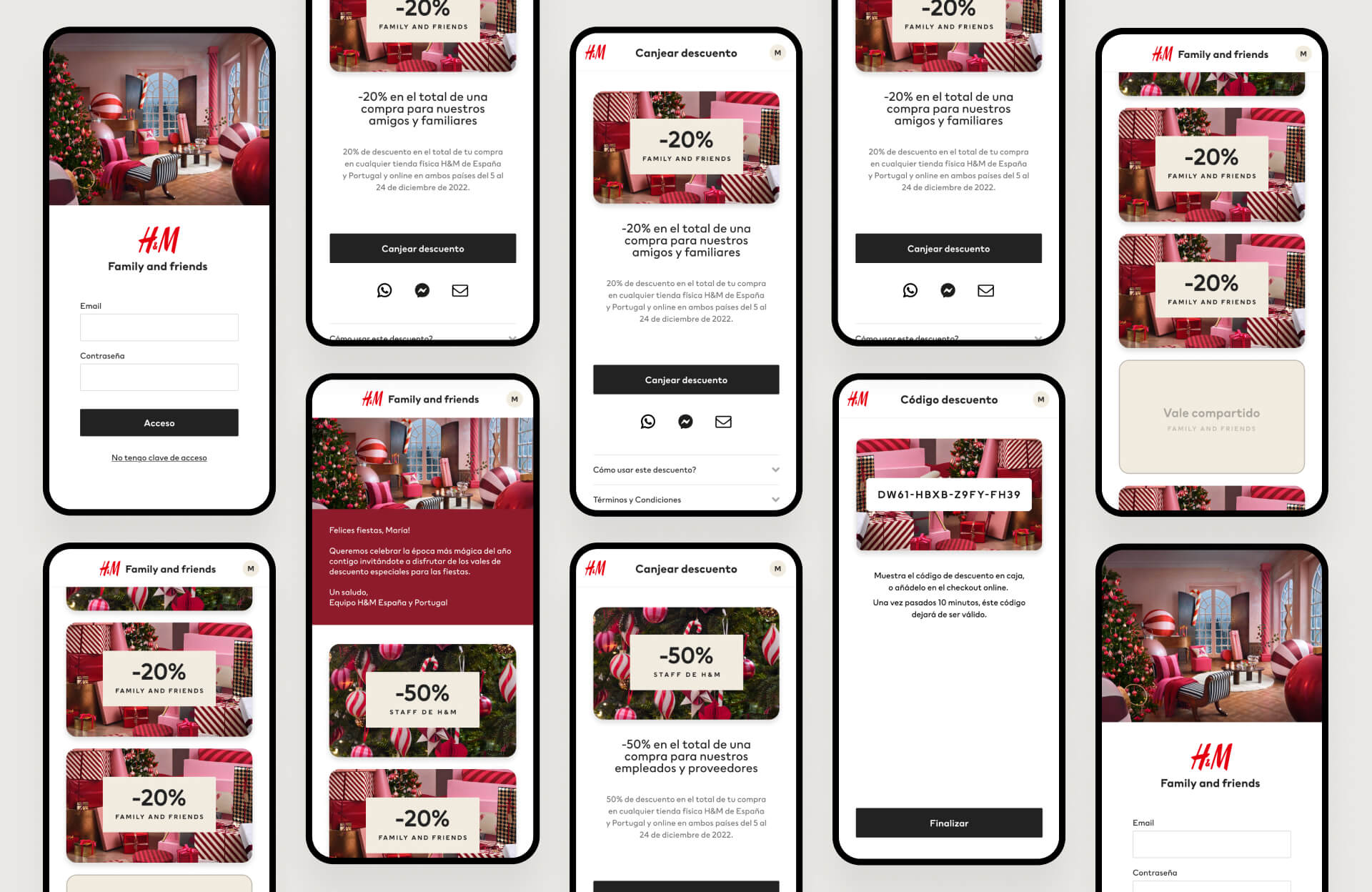 "H&M have worked with Jaume and his team for 3 consecutive years, and we have developed a trusting working relationship due to his ability to deliver a high quality of work within a tight deadline. Jaume understood our needs and worked with a high level of attention to detail, flexibility and reliability. He is extremely easy to work with and we at H&M would highly recommend his services."
Helena Munoz
Marketing Manager